Invited specialists
By indication of Prof. Morin, the below mentioned were also invited to participate: Magali Roux-Rouquier (CNRS-Institut Pasteur de París), Emilio Roger (Univ. de Valladolid), Ignacio Salazar (Univ. de Sevilla) i Ana Sánchez (Univ. de València).
Tuesday, June 11
Prof. Ignacio Salazar 
Wednesday, June 12
COMPLEXITAT I FEMINISME
Prof. Ana Sánchez 
Thursday, June 13
RELACIÓN ENTRE ECOLOGÍA DE LA ACCIÓN Y MÉTODO EN EDGAR MORIN
Prof. Emilio Roger 
Thursday, June 13
PARADOXES ÉPISTÉMIQUES DE LA "GÈNE-ETHIQUE"
Prof. Magali Roux-Rouquié 
Other activities
TRUFFAUT CINEMA
PROJECTION OF THE MOVIE ANDREI ROUBLEV, BY ANDREI TARKOVSKI, PRESENTED BY EDGAR MORIN
On Monday, June 10, 2002, 8.30 pm, at the Truffaut cinema in Girona, Prof. Edgar Morin introduced the film Andrei Roublev, directed by Andrei Tarkovsky, which he has chosen as one of his favorite works in the history of cinema.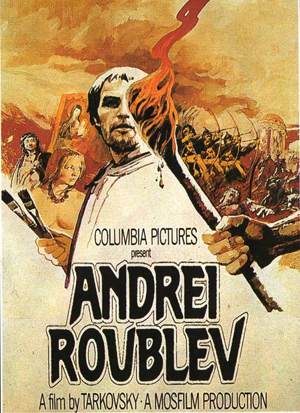 Edgar Morin's association with cinema is not merely a spectator's work, since his essays include two books on cinematic theory, El cine o el hombre imaginario (Paidós, 2001) and Las Stars (Lopesa, 1976). He also co-directed with Jean Rouch the Chronique d'un été (1960), considered one of the most representative works of cinéma verité.