The Ferrater Mora Chair devotes part of its resources to increasing its bibliographic collections, which are open to public consultation.
Ferrater Mora Chair Collection
This collection is comprised of the works of all the contemporary thinkers who have lectured at the Chair since its inception. The Chair collection also contains the complete works of the main authors of the history of philosophy.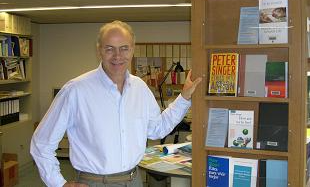 In photography, we can see Peter Singer at the office of the Ferrater Mora Chair, with some of his works deposited in this Collection.
Wittgenstein Collection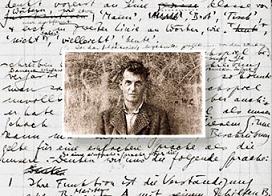 The Ferrater Mora Chair has in its possession the complete works of Ludwig Wittgenstein in various editions, along with literature on Wittgenstein's work. It also includes the exhaustive microfilm compilation of all the unpublished Wittgenstein Papers.