The Library and the Ferrater Mora Chair of Contemporary Thought of the University of Girona have carried out the documentary treatment project and digitalization of Josep Ferrater Mora's collected letters. This series is made up of 6,747 manuscript letters and typescripts, written between 1935 and 1991, most of which were received by Ferrater Mora.
This project consisted of microfilming correspondence to ensure its preservation and the subsequent publication in the Special Fund Repository of the University of Girona Library, which makes searching and viewing the full text of most of the letters possible. See here several articles that have appeared in the press about this collection of letters.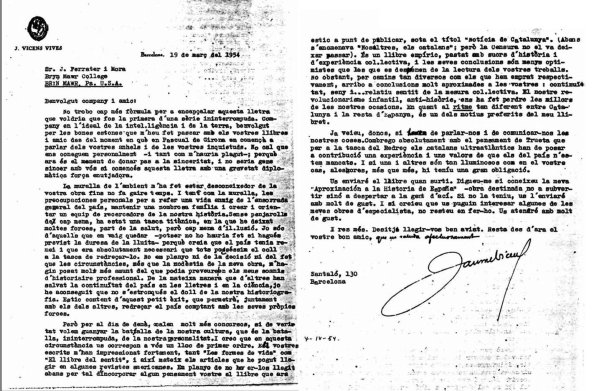 Access the collected letters
You can access the epistle by clicking here.